Whether you a new driver, haven't started lessons yet or have been driving for years, road safety is extremely important has careless and reckless driving can affect you at any time without warning – even if you aren't behind the wheel. This article will tell you the dangers and facts about eating/drinking behind the wheel, as well as why crash course driving in Glasgow may be a great way to pass your test quickly.
Dangers of Eating and Drinking Whilst Driving
What makes eating whilst driving so dangerous is that it takes the drivers attention away from the road and distracts them. Some of the biggest risks whilst someone is eating or drinking and driving include;
Visual distractions – driver taking eyes off of the road
Manual distractions – driver taking their hand(s) off the wheel
Cognitive distraction – driver takes their mind and focus away from driving
Taking your focus away from the road in any aspect is dangerous in any situation but combine that with other factors such as steering with one hand to be able to hold food or drink in another, unwrapping food and trying not to spill anything on yourself or the car, can all take even more attention away from the road and lead to greater risk. taking part in crash course driving in Glasgow will help you ensure you know proper road safety, to help ensure you don't crash.
Studies on Eating and Drinking Whilst Driving
Over the years, many studies have been undertaken to see if eating/drinking whilst driving is a risk, here is what they found;
Exxon Mobil Study:
Out of 1,000 drivers, 70% eat and drive.
Out of 1,000 drivers 83% drink and drive (non-alcoholic beverages).
Lytx study:
A driver who is eating or drinking at the wheel is 3.6 times more likely to be involved in a crash than drivers who kept their focus on the road and didn't eat or drink behind the wheel.
The National Highway Administration:
It has been estimated that eating/drinking whilst driving can increase your risk of crashing by 80%
65% of near-miss crashes are caused by drivers who are distracted by eating/drinking behind the wheel.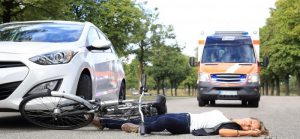 Is it Illegal to Eat and Drink Whilst Driving?
There is no law that makes it illegal to eat and drink whilst driving (unless you are consuming alcohol of course). However, if you present significant danger to other road users or pedestrians or cause an accident whilst eating or drinking behind the wheel, you could be charged with careless driving.
Taking on Crash Course Driving in Glasgow
If you don't already know how to drive but want to learn, you may be wondering how to go about it. There are now more options when it comes to driving courses than ever before. This makes it increasingly difficult for new drivers to know which one is right for them. Getting professional driving lessons is not only essential to pass your test but to learn about proper road safety.
Crash course driving in Glasgow can see you passing your test in a number of weeks, rather than close to a year, which is a great option for people looking to pass their test quickly. If you think you've got what it takes, see what crash course driving in Glasgow has to offer.