Minibar & Grill
Mini Bar & Grill, situated in the heart of Glasgow is about shared experience – from the bar's comfort and conviviality to its fantastic hot food served everyday.
Beneath street level on Glasgow's lively Bath Street, Mini Bar & Grill is a cosy eatery serving a range of homemade dishes from around the globe. Close to Charing Cross and along from the Kings Theatre, our venue is in a prime location for a quick bite to eat at lunch or an informal meal before a show. At Mini bar & Grill, we are very proud of our Trip Advisor rating. The quality of our food and service reflects this. Check out our current Trip Advisor standing above. Our menu features plenty of pub favourites as well as some imaginative offerings. Most nights after 9pm we also boast live entertainment and at the weekend DJs transform Mini Bar's laid-back vibe into one of excitement.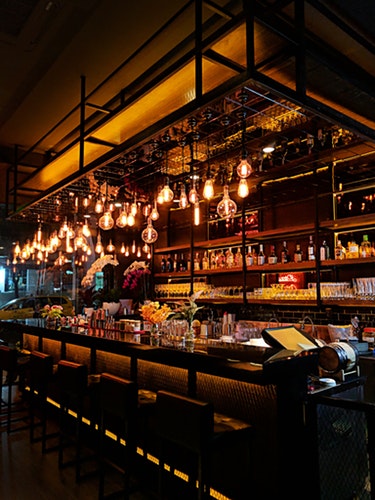 Not Just a Bar
At Mini Bar Glasgow, not only do we provide a stellar collection of food and drink, we also offer great evening entertainment during selected weekdays and all weekend! Including quiz nights, open mics and DJ's.